The Jeep Compass is one of the brand's most overlooked models. However, this sports-utility hybrid has always received rave reviews among motorists. This luxury SUV combines the soft hatchback feel of a Wrangler with the adventurous-seeking performance of a Grand Cherokee. The first Jeep Compass model was introduced in 2007 and for the past decade, engineers have been perfecting the design and performance of this vehicle. 
Rick Keffer CDJR is Yulee, Florida's number one Jeep dealer. We always have the latest models in stock and give customers an unparalleled selection of Jeeps. The all-new 2017 Jeep Compass is coming out SOON, and we want you to know what to expect from this fantastic new model. Send us an email and we will notify you as soon as we get them in stock. 
The Stylish and Modern Design of the 2017 Jeep Compass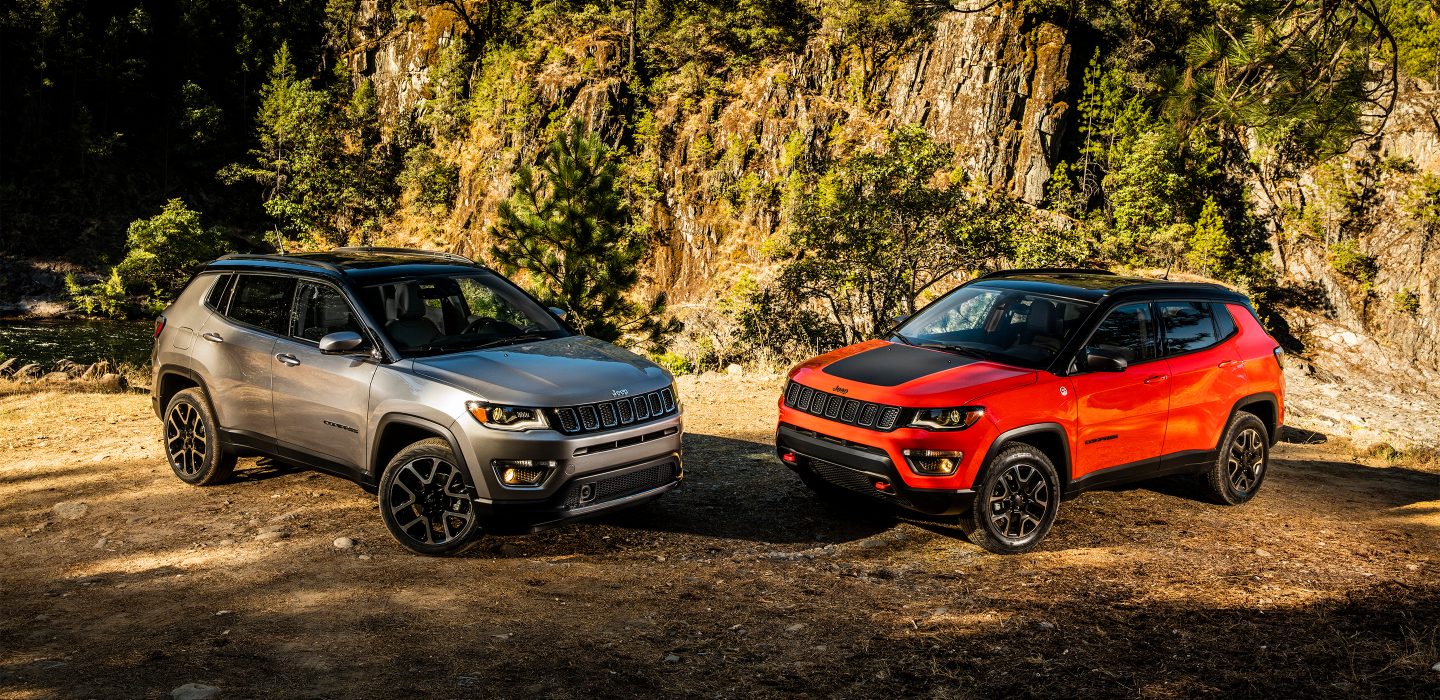 The sleek design of the new Jeep Compass comes from designers wanting to combine the best two models. With the dynamic curves of a Grand Cherokee and the compact, boxy design of a Wrangler, the Compass is easy to spot and hard to look away from. The angles are not only striking but add an aerodynamic design for maximum efficiency and the sloping roof accentuates the top of the vehicle. Customers have the option to get a contrasting roof color for their vehicle for a truly gorgeous profile. 
The Compass comes with a dual-pane sunroof, perfect for a sunny day or a chance for passengers to look up at the sky. The headlights are visually stunning but are highly effective at night. Multiple LED lights illuminate the road and automatically turn on as soon as the sun starts to fall. When you're on the road, don't be surprised if you see more than one turned head as you pass. 
The Modern Features of the New Jeep Compass
The new 2017 Jeep Compass comes with features that every adventure seeker wants. The fold-flat front seat and three-level rear cargo floor make it easy for drivers to adjust cabin and cargo space. Pack up all your camping or sports equipment with plenty of room for your family to ride in comfort. Also, the high-strength steel frame and multiple airbags protect passengers from any possible collision. 
The Compass is also ready too go off road with a raised axle, improved ankle designs, and skid plates. It has best-in class 4X4 capabilities and drivers can easily navigate the weather or road with the Selec-Terrain traction management system. Choose from five different modes, including Auto, Snow, Sand, Mud, or Rock, so you can handle whatever lies ahead. 
Test Drive a New 2017 Jeep Compass This Spring at Rick Keffer CDJR
Serving Yulee, Callahan, and Jacksonville, Florida
Stop by our dealership and test drive the new Jeep Compass this spring. If you need help financing your purchase, we also have a Finance Center for our customers. Enjoy exceptional rates on a loan or lease. If you have any questions about a model you found online, give us a call at (888) 859-1975.