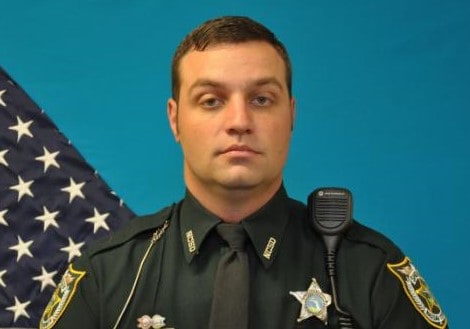 On Tuesday, November 22, 2016, Nassau County lost one of our finest. Deputy Eric James Oliver was hit by an oncoming car and killed in the line of duty while chasing someone fleeing the scene of a Border Patrol investigation. 
Deputy Oliver was a staple in our community and a native of the Nassau County Sheriff's Office for more than seven years. We now have the opportunity to show our support and donate to a wonderful cause that will build a statue to honor the fallen officer near the spot where he gave his life.
View the
GoFundMe page
to make your donation and help us honor this father, son and hero. Any amount will help - nothing is too big or too small.
Deputy Oliver was a veteran of the U.S. navy and served two tours in Iraq as an Aviation Ordinance Technician aboard the USS Harry Truman. After his return to the States, he supported humanitarian aide efforts in New Orleans after the devastation of Hurricane Katrina. He enjoyed cheering on the Florida Gators, going four wheeling, and playing the guitar. Above all else, though, he loved spending time with his daughter, Shelby.